< 1
minute read
About 3 years ago I started the Cowichan Valley WordPress Meetup with my then-neighbour Sheryl Gilding. We ran it for about a year, it was a great growing experience for me, and it was really good connecting with fellow WordPress users trying to share their ideas with the world.
I intended to stop hosting new meetings for a while when my wife and I's 3rd child was born and was on the verge of restarting it when COVID-19 was going on (as it was going to be easier to just have remove meetings) but never quite got around to it.
Before I shut the website down, however, I used my software, Print My Blog, to turn its contents into a book/eBook, add a bit of front and back matter (like an introduction, table of contents, and what nought), and put it on Amazon so it's content is still out there.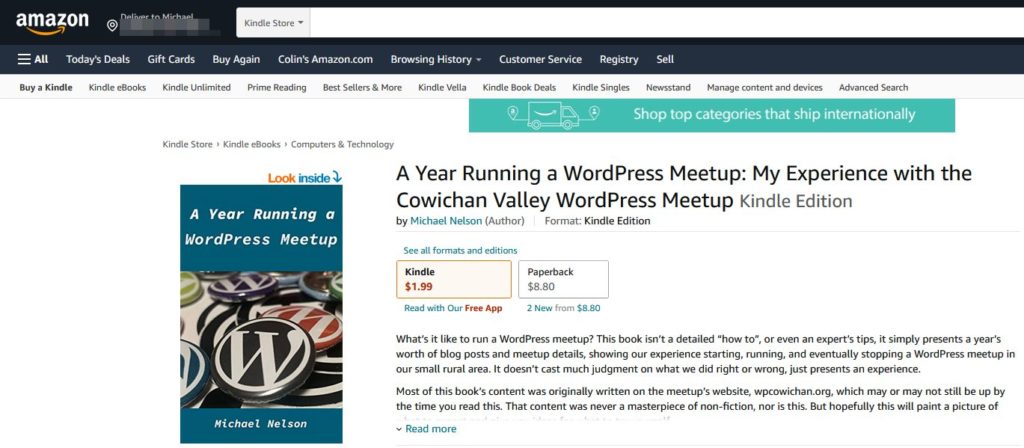 The book and eBook are also available for download for free here.