2
minute read
I was reminded today at church about how gratitude is a characteristic of happy people. I'm often also reminded that I should be keeping a journal (this blog is basically that). So I'm hoping to make a monthly post on my "gratitude journal" a habit. Here goes.
Grampa Colin's 80th Birthday
My dad just turned 80 and we had a big party for him. (Primarily organized by my brother Ben; Myriam and Odile chipped in a lot too). It's really nice having him make the drive nearly every week up to visit us, and play play dough with the girls. I realize he's outlived his dad by decades, probably because his dad was exposed to harmful chemicals in the match factory he worked in.
Grampa Colin is a great example. I appreciate how positive he is (except, of course, to politics and social justice, but he still puts people ahead of political discussions). We're really lucky to have him.
Church Community
I'm really grateful to have our local LDS church community. We're all struggling at life in our different ways, but it's nice having them, and knowing I could call most of them up if I were in a crisis.
I'm grateful for my counselors from when I was elders quorum president and their families. Meetings are actually a little fun for us, but I realize it's mostly a sacrifice for the wives who get extra baby duty and the kids who don't get as much time with their dads.
Amanda
My steady and passionate Mandy gets a big prize. No she's not a Wonder Woman who does everything and never loses her cool. But she's a lot more of one than we sometimes realize. She's capable of saying sorry, even to the kids. She's good at realizing when she's being asked to do too much. She's excellent at giving love. Nobody emphasizes as well as she does. If she lived 2000 years ago in Judea, she would have been a professional wailer. And not that these things actually make her a good mom, but she bakes her own sourdough, finds fun and stimulating activities for the kids, and keeps our place in tidy. (My job is to sweep n stuff, but she helps keep things organized and decluttered).
Miniature World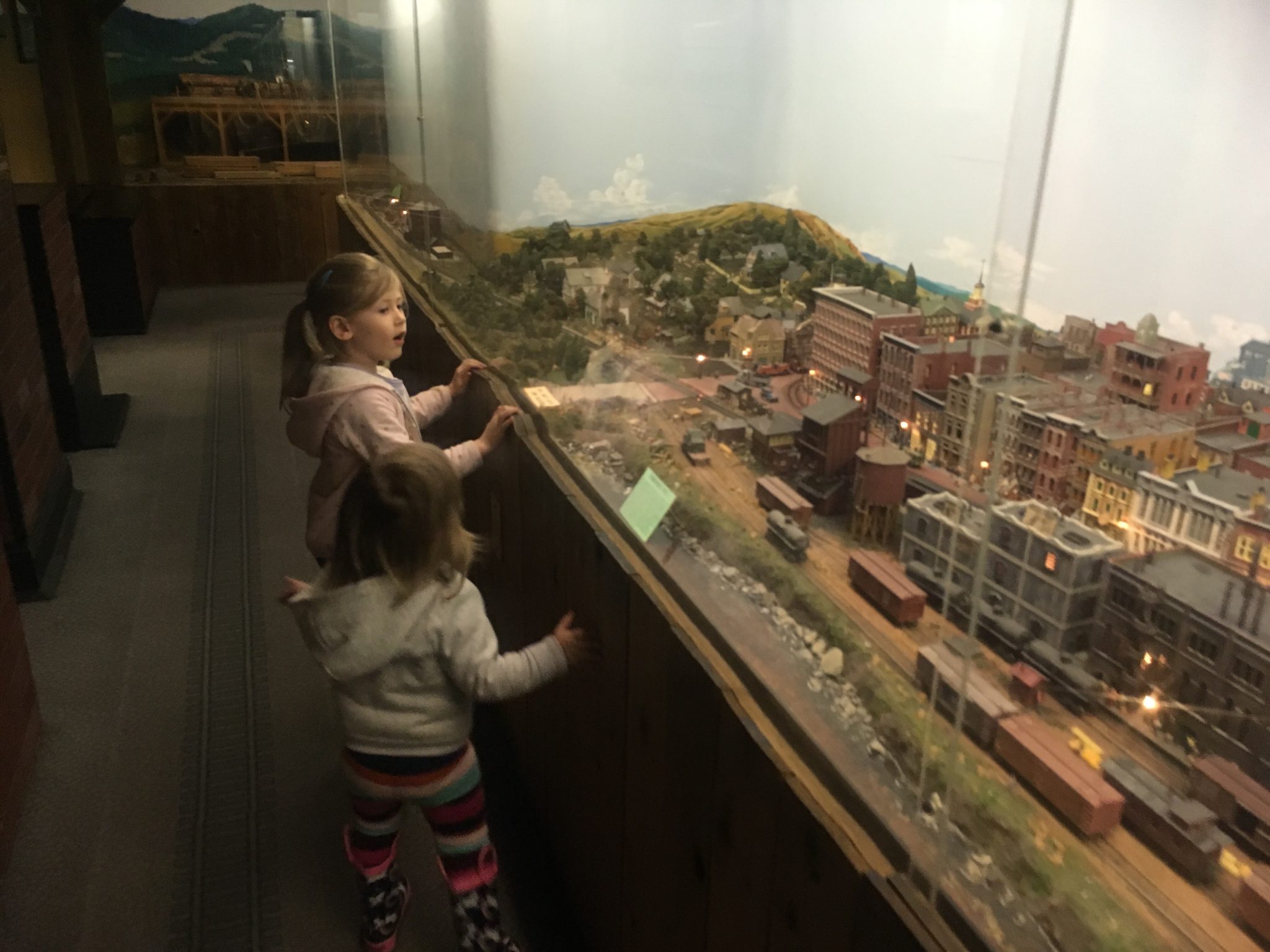 I took the girls off to Victoria's "miniature world". They were enthralled… and free. It was great seeing the wonder in their eyes, and appreciated how it was the catalyst for lots of historical and cultural discussions.