2
minute read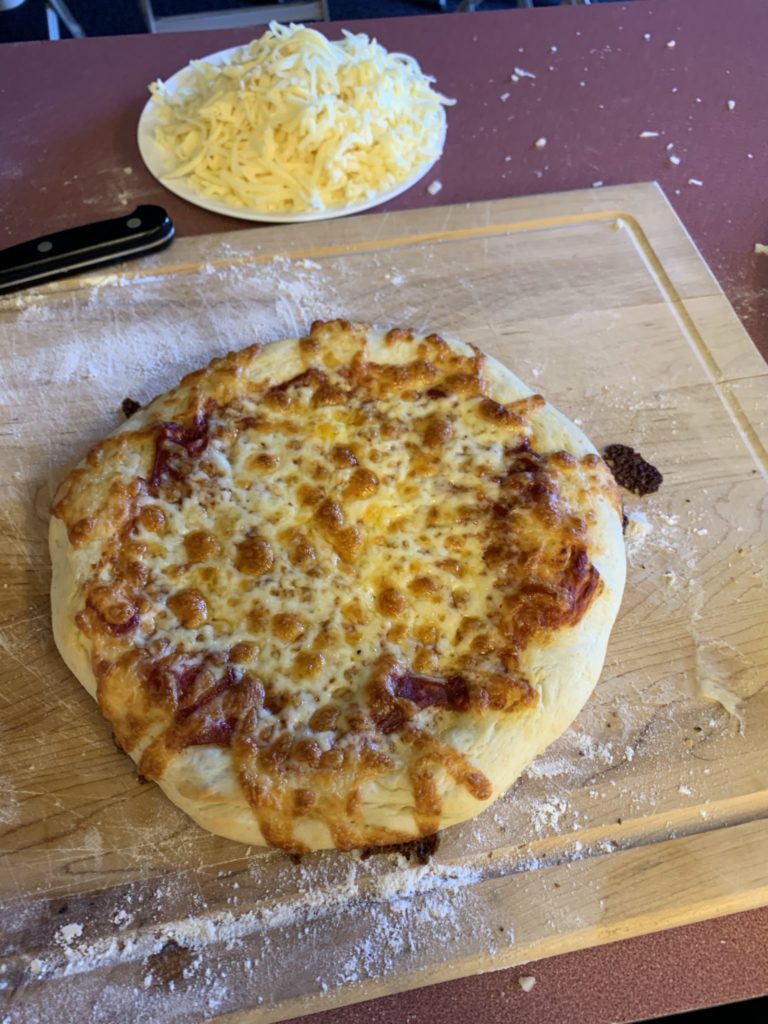 This is a pizza recipe involving only common pantry ingredients (except for mozzarella cheese) and I've avoided extra steps.
It's an adaption of Food Wish's pizza dough recipe and a pizza sauce recipe I can't find now.
The only hard part is having the foresight to make the dough an hour before sticking the pizza in the oven.
Pizza Dough
Ingredients you'll need:
Yeast
Flour
Honey or sugar
Salt
Oil (eg olive oil, or anything greasy feeling)
In a bowl, mix 1 cup warm water, 1 packet (or two teaspoons) yeast, and 2 teaspoons honey or sugar.
Leave it alone for 20 minutes (let's little yeast creatures wake up and start eating the sugar).
Mix in 3 cups flour, 1 teaspoon salt (I think adding salt too early would kill little yeast creatures) and mix (a stand mixer is great for this). It should be floppy but not soggy or dusty.
Cover in a bit of olive oil and Saran Wrap or otherwise prevent it from drying out.
Leave it for an hour or two to let it rise.
Dust the countertop in flour and put some olive oil on your hands (to prevent the dough from sticking to your hands or table.)
Cut the dough into 4 quarters, then massage each quarter into a ball.
Cover with a thin layer of oil to prevent sauce from soaking into the crust.
Pizza Sauce
Ingredients to have:
small can of tomato paste
garlic
Italian spice seasoning (or dry basil and oregano)
Dry chilli peppers (if you like)
Mix 8oz tomato paste with 2 cloves minced garlic, and a few shakes of Italian seasoning. Add chilli peppers too if you want.
Assembling Pizzas
Spread 2-3 tablespoons of pizza sauce on the pizza.
Add whatever ingredients you like.
Add about a cup of grated cheese.
Cook at 450 F for 10 minutes until it looks delicious.
After taking it out, wait a couple minutes for it to cool. Devour.